Find Virtual Employees
Which kind of Virtual Employee do you require?
Graduate Virtual Employee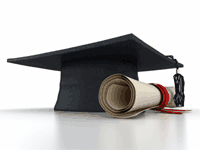 A New Graduate virtual employee is ideal if you are really looking to keep your costs low. Perhaps the job role you have in mind adds very little value to your business directly, but essential as a process running up to further value added roles handled by employees in your local office.
A New Graduate is essentially what it says on the tin, a virtual employee who has graduated recently in a discipline of your choice. You can specify whether you would like a new graduate virtual employee with a degree in computer science, or accounting or business management, or mathematics or economics etc.
With new graduates you can expect to benefit from one of the lowest monthly salaries available in the market of only £249 per month. Such a virtual employee will be fresh, energetic, excited with the prospects of working for an overseas company, talented, keen to learn and explore a variety of roles.
With New Graduate virtual employees you have the flexibility of assigning them to pretty much any role you require, as they can be moulded with training to your requirement. From repetitive mundane tasks such as data entry, through to website management, customer support, through to web development. You can learn more our New Graduate Virtual Employee here.
Sounds good, what next?
Web Developer Virtual Employee
Pretty much every company in this world needs a website. Your website is your image, your face on the internet, your signature and your business. A lot of time, effort and skill is required to maintain a website, that include tasks that are repetitive such as uploading thousands of products through to very technical aspects such as designing API's integrating new technology etc.
Hiring a team of web developers in your local office will prove very expensive, requiring at least around £30,000 salary pa in UK. In comparison a virtual web developer provided by Staff India will only require a monthly salary of £399. That is a staggering 84% saving at least! Most companies have at least 3-5 inhouse web developers (before they learn about outsourcing work to virtual employees of course), which, once replaced with 3-5 virtual web developers would save the company a staggering £126,060 per year.
The numbers are enticing, now you just need to see for yourself by trying one of our virtual web developers. You can learn more about our virtual web developer product here.
Sounds good, what next?
SEO Virtual Employee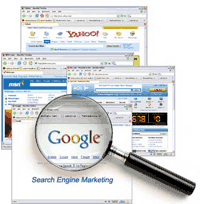 With SEO in London, our clients have a choice of
a. hiring dedicated Virtual Employees to work on SEO activities (suitable for those who know what they are doing)
b. take one of our pre-defined SEO in London packages with the aim of bringing your website to the top of SERPs in the near future.
By hiring a SEO virtual employee, you will have a dedicated team of virtual employees working solely for you on your website, driving traffic to your website. Virtual Employees will have thorough knowledge of the SEO process and previous exposure. You may indeed guide them as to which activities you wish them to engage in, afterall they are working for you. You may for instance feel that reciprocal link-building is not your preferred method but rather you want to exploit social media sites to create followers who will submit one way links to your website for you eventually. SEO virtual employees require a monthly salary of only £359 per month.
Alternatively you may feel that you want to leave the planning and execution for your website in our hands. We have 3 different packages for you to choose from to suit your budget in our SEO in London product.
Sounds good, what next?
Virtual Assistant

A Virtual Assistant from Staff India is essentially an all rounder candidate. If you have a variety of tasks to assign to an outsourced virtual employee, then a Virtual Assistant is your ideal choice. Our Virtual Assistant will generally have worked with other clients from various different industries, so they versatile and able to adapt to your business and style of work as well as bring experience, techniques and methods from previous engagements to help enhance your current processes.
You can hire a single Virtual Assistant for instance to offload much of your admin work. Or you may choose to hire a team of virtual assistants as an extension to an existing department in your organisation. You can learn more about our Virtual Assistant product here.
Sounds good, what next?
Data Entry Virtual Employee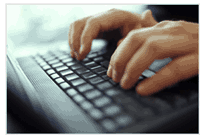 You will be surprised to learn that our Data Entry Virtual Employees are educated to degree level! Yes indeed, whilst data entry is probably the most basic job type we do for our clients around the world, we go further by hiring graduates for data entry. This means your data entry candidate will be literate, well versed in English written and orally, highly computer literate as well as being well educated in their chosen discipline! You can learn more about our Data Entry virtual employees here.
Sounds good, what next?
Internet Marketing Virtual Employee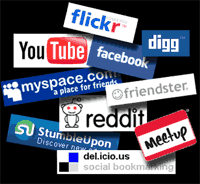 Social Media is probably experiencing the biggest growth in current times. With Facebook leading the market, closely followed by Twitter, multi national corporations have all recognised the power of social media and it's ability to create brand awareness, product awareness and eventually convert followers into clients.
Whilst we are not social media specialists, we do a lot of social media work for a variety of our clients. We provide capable, smart outsourced virtual employees to work for our clients on their social media marketing under their guidance. Social media marketing involves a lot of repetitive monotonous work which, in our view, is better left for our outsourced virtual employees who only require a monthly salary of £299 per month, giving you the ability to hire up to 5 outsourced virtual employees for the salary you would pay 1 employee in your local office. That is 5 times the amount of work and exposure gained in social media for your company for the same cost to you.
You as the client will know what type of campaign is best for your business and products, hence you are in the best shoes to guide your team of outsourced virtual employee in implementing your campaigns for you. You will find much of your social media marketing is routine and standardised once you have a set structure, your outsourced virtual employees simply need to implement the set structure day in day out for you. You can learn more about our Social Media Virtual Employees here.
Sounds good, what next?
Back office Administration Virtual Employee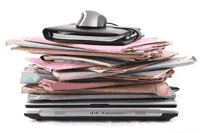 Admittedly Back Office Administration is the largest portion of our outsourced virtual employees. Back Office roles in most organisation are non value adding but essential for providing support to employees on the front line bringing in the revenue, hence it makes perfect sense to outsource work to virtual employees as your back office team. With the cloud your back office team in our offshore office will always remain connected to your local office, providing the essential back up required.
Back office roles can be quite varied, it's simply a matter of thinking 'given my current employees in my office do I need them to be physically in my office or can they be working from home'. If they can work from home essentially these are the roles for which you can hire outsourced virtual employees. Further, there may be roles that you think the employee needs to be in the office, but most probably with the use of modern technology which you may not be aware of, such roles too can be outsourced. Why note have a chat to a Consultant who will learn about your business and operations and suggest areas you can outsource and reduce your costs today. Our back office outsourced virtual employees only require a monthly salary of £299 per month.
Sounds good, what next?
Call Centre Virtual Employee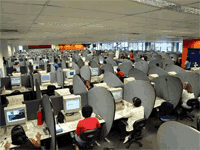 With our call centre virtual employees you can provide 24 hour service to your clients at a fraction of the cost. You choose how many outsourced virtual employees you need, give us your candidate profile and we will allocate the most suitable candidates to you.
All our call centre employees are well spoken, lightly accented (as you can appreciate a foreign accent is hard to dismiss fully).
Sounds good, what next?
IT Support Virtual Employee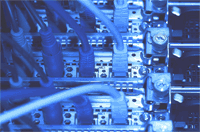 Is your business highly reliant on modern technology? Do you have a substantial workforce dedicated to maintaining your infrastructure, monitoring, fixing bugs, attending to IT requirements by users etc? In this digital age, IT support can be provided from anywhere in the world. With excellent tools that liken to window remote desktop, an IT support person can be anywhere in the world and see the end users screen and provide any support they need.
Monitoring, configuring, bug fixing servers,deploying new software, upgrading etc can all be done remotely. Wouldn't it be much more cost effective to have proficient outsourced virtual employees managing your IT Support for you at a fraction of the cost? Learn more about our IT Support virtual employees here.
Sounds good, what next?
Email & Chat Support Virtual Employee
Imagine you can watch every visitor on your website, see exactly what they are doing, watch their mouse movements, where they click and be able to interact with them via chat with the aim of securing the prospective as a client. This is very possible and we can show you how you could do this. Did you get a random chat message whilst on our website? That was one of our virtual employees watching you browse our website, they probably felt you needed some help and messaged you via chat. It is almost like watching a visitor in a retail shop and having a sales assistant help in getting sales.
Sounds good, what next?